---
Click to continue shopping
---
Property Repair Systems Epoxy Resins Information Website and Resins Shop provide fast response telephone and E Mail Epoxy Resin information and free Method Statements for common building tasks, plus a low cost Next Day Delivery service throughout the UK Mainland.
Click here to see a Summary of our Resin Range
Property Repair Systems is a UK Partnership and our unique purpose is to give you the very best resins application advice and then, if appropriate, to offer you one of our products for the repair of your building. Our Resins Shop is available on-line, or you can order by telephone. If we cannot offer the correct resin for your job we can often tell you who can and we will happily do so.

Click to see the index list of Job Types for which you can use our epoxy and other resins.

Click here to see Products, check Prices or to place an Order for Resins

Click to see a list of all our Product Shops - you can buy from any of them into our Shopping Cart

Call us for help with your job, including methods and quantity calculations - 01626 872886
---
EPOXY BY PRODUCT TYPE INDEX - products types and accessories that we can supply
---
EPOXY BY JOB TYPE INDEX - problems that we can help you solve using epoxies
Wooden Window Frame and Timber Frame repair
Concrete Floors
Concrete Walls
Wall Render
Brick Walls
Stone Walls
Parapet Wall Repairs
Steps Repairs
Wood
Machine Mounting
Brake Testing Machine Rollers and Road Plates
Ramp, Walkway and Gangway Anti Slip Anti Skid Coating
Garden Pools and Ponds
Potato Peeling Machines - 'rumblers'
Ceramic Floor Tiles - loose or hollow
Rust on steel and iron parts
---
Use any of our Shopping Pages to place goods in your Shopping Basket - they all use the same Shopping Cart system.
Click to view your Shopping Basket

or continue shopping by clicking on one of our Shops below.
OUR SHOPPING PAGES
---
Contact I History I Links I Privacy Policy | Returns Policy I Resins Shop | Technical | References
---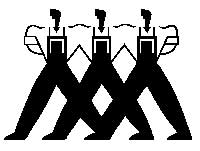 Property Repair Systems
T: 01626 872886
E: Mail us help@propertyrepairsystems.co.uk
---
Site written by: David Moore
David Moore, B.A. (Hons.), C.T.I.S., C.R.D.S. Technical Author
Google+
---
Other Property Repair Systems Sites:
www.drywallandfloor.co.uk - membranes for lining damp walls, floors, basements and cellars
www.fire-door-paint.co.uk - upgrade doors to 30 minutes fire resistance
www.joist-repair.co.uk - how to quickly repair joists and beams of any size
www.propertyrepairsystems.co.uk - our Home Site
www.steel-fire-paint.co.uk - treat steel with Intumescent Paint to provide fire protection
www.timber.org.uk - systems of repair, with step by step methods
www.timber-repair.co.uk - how to repair timber beams
---