---
Technical References for Epoxy repairs
Our Structural repair of buildings service includes the provision of:
1. Structural designs and method statements - part of our FREE estimating service
2. Structural Check Calculations - an option, from our computer system
3. Independent verification of our Designs by Structural Engineers - a further option, from our panel of qualified Structural Engineers
To request any Structural Design or Calculation service ring us on 01626 872886 or E Mail: help@propertyrepairsystems.co.uk.
---
For Timber-Resin Splice Manufacture:
LAMINATING - Kiln Dried Timber bonded in-house
STEEL - High Tensile Allthread to GRADE 975 8.8
STEEL TREATMENT - zinc plating
STRUCTURAL EPOXY GROUT
Active Substance - DGEB A/F Epoxy Resins
Other Components - Polyoxyalkyleneamine, silica sands
Bond Strength - 3-6 N/mm2
Compressive strength - >50 N/mm2
Tensile strength - 17 N/mm2
Flexural strength - 32 N/mm2
Specific gravity - 1.6
Static Modulus of Elasticity - EC8.3-9 KN/mm2
Young's Modulus - >8300 N/mm2
FIRE TEST - TRADA report FR1139, 1987
Aggressivity to other materials - No known aggressivity
Classification - Irritant
---
EPOXY RESEARCH - the following are involved in current Research
Lamelle Colle Centre Ouest, Naintre, France
LRBB, Bordeaux, France
Laboratoire de Fiabilite Mechanique, University of Metz, France
Department of Materials Science and Engineering, University of Bath, England.
Laboratorio Nacional de Engenharia Civil, Lisboa, Portugal.
TRADA Technology, High Wycombe, England.
Centre Techniques du Bois et de l'Ameublement, Bordeaux, France.
Instituto per la Ricerca sul, Legno, Florence, Italy.
Department of Architecture, University of Huddersfield, England.
Oxford Brookes University, Oxford, England.
University of Cranfield, Cranfield, England.
Intelligent Sensing for Innovative Structures, University of Manitoba, Canada.
---
TECHNICAL DATA SHEETS
Structural Epoxy Pouring Resin
Structural Epoxy Pouring Grout
Thixotropic Injection and Laminating Resin
---
For more technical information go to: www.timber.org.uk
---
Use any of our Shopping Pages to place goods in your Shopping Basket - they all use the same Shopping Cart system.

Click to view your Shopping Basket
or continue shopping by clicking on one of our Shops below.
---
OUR SHOPPING PAGES
RESINS SHOP - this Site, for Epoxies and other building repair resins
---
Contact I History I Links I Privacy Policy | Returns Policy I Resins Shop | References
---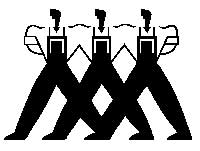 Property Repair Systems
T: 01626 872886
E: Mail us help@propertyrepairsystems.co.uk
---
Site written by: David Moore
David Moore, B.A. (Hons.), C.T.I.S., C.R.D.S. Technical Author
Google+
---
Other Property Repair Systems Sites:
www.drywallandfloor.co.uk - membranes for lining damp walls, floors, basements and cellars
www.fire-door-paint.co.uk - upgrade doors to 30 minutes fire resistance
www.joist-repair.co.uk - how to quickly repair joists and beams of any size
www.propertyrepairsystems.co.uk - our Home Site
www.steel-fire-paint.co.uk - treat steel with Intumescent Paint to provide fire protection
www.timber.org.uk - systems of repair, with step by step methods
www.timber-repair.co.uk - how to repair timber beams
---