---
Property Repair Systems
We offer a wide range of repair systems designed to deal with all kinds of dampness and rots in buildings. The Web Sites listed below cover our range of experience over 30 years of involvement with dampness in structures and the problems that result from damp. Please call us for free of charge advice - we offer diagnosis, detailed repair instructions and products.
---
PROPERTY REPAIR SYSTEMS LINKS
Boron Treatments for Rot - boron based insecticide, boron based fungicide, and boron based Boracol 10RH and Boracol 20. Borates for treating wood, treating masonry, treat dry rot, treat woodworm, treat death watch beetle, preserve timber, as a wood preservative.
Treatment of Rising Damp - how to treat rising damp and penetrating damp in walls and how to replaster to the correct specification to prevent damp and salt from emerging. How to insert a chemical Silicone Cream Damp Proof Course by injection at low pressure. Methods for analysing damp problems, water leaks and condensation. How to kill mould and control condensation and control black mold.
Deck Treatments - how to treat patio decks and yacht decks with Boracol 10RH, a Boron based timber preservative, which combines a Mouldicide and a Fungicide. How to treat timber decay, wet rot and dry rot in decks, wooden posts and masts. Cane all weather garden furniture, woven rattan sofas, woven cane chairs and cane tables.
Dry Rot Treatment- how to cure Dry Rot and prevent Dry Rot in buildings. How to control Dry Rot in walls, in masonry and in timber. How to detect Dry Rot, distinguish Dry Rot from Wet Rot. Boron based treatments, Boracol 10RH and Boracol 20 for treating wood and masonry. Boron Ultra 12 for treating buildings for Dry Rot.
Basement Waterproofing Membranes - air gap membrane for walls, air gap membrane for floors, Kontract 8 membrane, Wykamol membrane, membrane on floors, cellar membrane, basement membrane, plaster membrane, dry lining membrane. Sump and pump, sump drain, sump pump drains, sump pump systems.
Joist Repair for Timber Floors - how to quickly repair joists and repair wooden beams of any size, repair domestic joists, support or extend rotten joists.
Timber Resin Repair - systems of timber resin repair, using epoxy resin for wood repair. Bonding bars, bonding dowels and repairing beams with epoxy glass bars bonded in Thixotropic Epoxy resin.
Repair Timber in Buildings - how to repair timber beams, repair purlins, repair rafters, repair tie beams, repair Bressumers. Timber-Resin splice kits for replacing rotted beam ends or renewing mid-span sections. Upgrade resin pouring for strengthening under strength beams. Modified flitch designs Structural Timber repairs. Glulam beam repairs.
Woodworm Treatment - how to kill woodworm and prevent woodworm and treat death watch beetle. Boron Ultra 12 treatments, insecticide and fungicide. Boron Ultra Gel and Boron Paste. Boron Rods for outdoor timber preservation.
Click here Go Direct to our Shopping Pages
---
OUR SHOPPING PAGES
RESINS SHOP - this Site, for Epoxies and other building repair resins
---
Contact I History I Links I Privacy Policy | Returns Policy I Resins Shop | Technical | References
---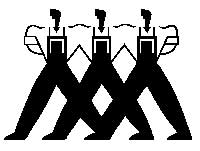 Property Repair Systems
T: 01626 872886
E: Mail us help@propertyrepairsystems.co.uk
---
Site written by: David Moore
David Moore, B.A. (Hons.), C.T.I.S., C.R.D.S. Technical Author
Google+
---
Other Property Repair Systems Sites:
www.drywallandfloor.co.uk - membranes for lining damp walls, floors, basements and cellars
www.fire-door-paint.co.uk - upgrade doors to 30 minutes fire resistance
www.joist-repair.co.uk - how to quickly repair joists and beams of any size
www.propertyrepairsystems.co.uk - our Home Site
www.steel-fire-paint.co.uk - treat steel with Intumescent Paint to provide fire protection
www.timber.org.uk - systems of repair, with step by step methods
www.timber-repair.co.uk - how to repair timber beams
---